We recently checked in with some of the people who decided NOT to join us in the Weighless group that began earlier this month. We know there are a lot of reasons that people might decide not to do the program.  And we wanted understand more about those reasons, in case there's something we can do to address them in the future.
A few people mentioned being reluctant to commit to a year-long program. Which is ironic. Because one of the things we hear from those who are nearing the end of their year (and often long before then) is that they don't want it to be over.  It's over too fast.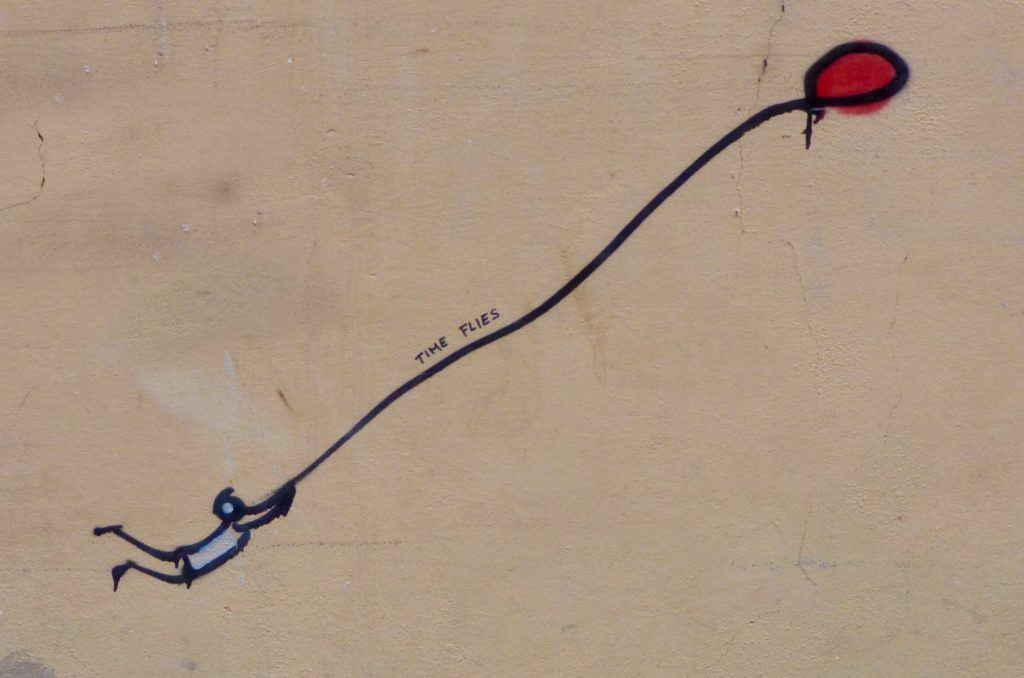 The truth is that the year you spend with us in the Weighless program will pass so quickly…just like every year seems to.  (Am I the only one who can't believe it's almost time to put up the holiday lights again?)
The difference is that when this year is over, something big will have changed.  You will have a completely different outlook, a new set of habits, a new relationship to food, your body, your thoughts. A new community and set of tools.
Was that true for you this year? Last year? The year before that?
There are people who have been thinking about doing this program for years.  Maybe some of them felt like a year was just too long to commit to. And yet, here they are all these years later still looking for a solution.
Big goals take time
You've probably heard us talk about how important it is not too lose weight too quickly. (And if you haven't, here's more on that.) But that's not really what I'm talking about.  The bigger goal is changing our thoughts, habits, and behaviors.  That takes time–especially if you want those changes to last.
One of the biggest advantages (and differences) of the Weighless program is that it gives you the time you need to do this. To figure out what works and then figure out how to make it sustainable. To stumble and learn how to recover instead of give up.
But that's not how we've been trained to think about losing weight. We just want to get it over with as fast as we can…because it's darned unpleasant.
But what if it wasn't so unpleasant? What if instead of a few weeks or months of dieting/deprivation (followed by a few week or months of relapsing/regaining) you signed on for a year of  exploration, innovation, and creativity, resulting in a sustainable and enjoyable lifestyle that  allows you to weigh less. Permanently?
Here's an idea
It'll be at least six months before we launch another cohort.   If by then, you're happy with your progress, we will be the first to celebrate with you.  (Really, I mean it. Be sure to let us know so we can cheer you on.)
But if six months from now you're still more or less where you are today, then maybe a 12-month commitment would be exactly what you need to move foreward.
(P.S. It'll be over before you know it!)