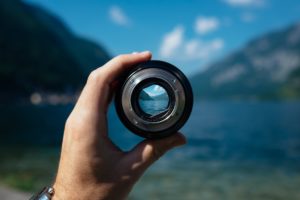 Now that our newest members are well underway on their year-long journey to weighing less, Brock and I have been thinking hard about how we can help EVERYONE in our community create a healthier body and life.
And I'm excited to tell you about a new tool that we've created: something we think you'll find super useful
It's designed to give you clarity and laser-focus on your next action steps. The steps that will move most quickly toward your goal. Because overwhelm generally leads to inaction.
What's your weakest link?
Like any complex task, maintaining a healthy body weight requires an assortment of skills. But here's the thing: You're probably a lot better at some than others.
We've put together a quiz (actually, a scientifically-validated assessment) that evaluates your current abilities in 6 different skill sets associated with maintaining a healthy body weight.
You can use this information to zero in on strategies that will strengthen your weakest links. (We've also provided some of those strategies.)
Take the quiz and get your personalized action plan here.
For added accountability and support, click the link at the end of your results to let us know what you'll be working on!